Creating passionate, independent learners
Fredericton Montessori Academy fosters independence, confidence and self-esteem in a warm and collaborative environment. Our hands-on approach engages the whole child and helps cultivate their fullest potential and lay the foundation for a lifelong love of learning.
Not a traditional school environment.
Our innovative and academically challenging customized curriculum is designed to support each child's unique learning style and offers them freedom to explore and pursue their natural curiosity and interests. The result are happy, independent learners with the skills and knowledge they need to succeed in their personal & educational journeys.
⭐ Spaces currently available for grades 6 & 7
⭐ Programing available for age 3 – grade 7
⭐ Flexible, personalized curriculum
⭐ Children grow & learn at their own pace
⭐ Enrichment programming including music & French
⭐ Awesome outdoor playground & green space
⭐ Before & after care available
⭐ Convenient central location
⭐ Safety is our priority
Enrolling in Preschool, Kindergarten and Lower & Upper Elementary and Secondary I programs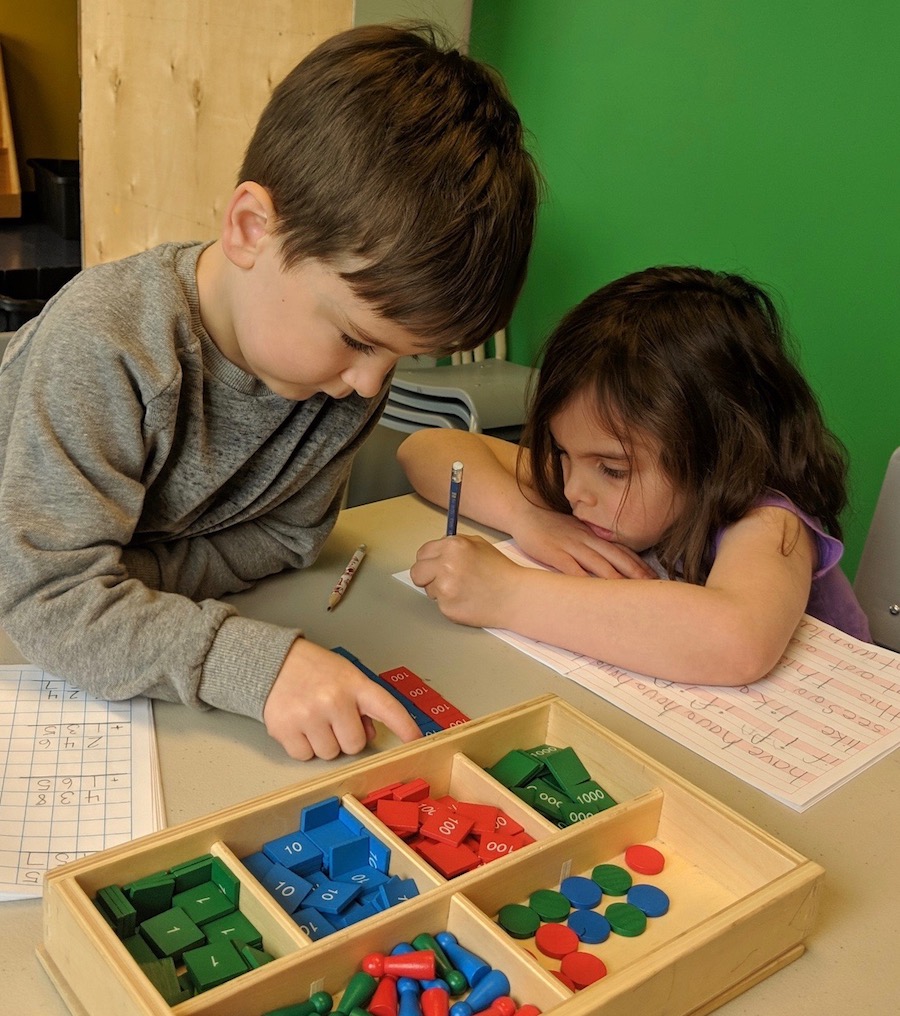 The Head of School's Message
Head of School
Fredericton Montessori Academy
Thank you for taking the time to learn more about Fredericton Montessori Academy. Each day at our school is an exciting new opportunity to enrich the minds of our students, and we hope your child will join us.
Fredericton Montessori Academy welcomes students regardless of race, gender, national and ethnic origin, and is non-discriminatory in all our policies. We accept children between the ages of 3 and 15 years old.
Please contact us regarding availability for your child, and to schedule your personal tour of our school. We will be happy to answer your questions and provide additional information about our educational programs.
Kind regards,
Laura Mcdonald
Owner FMA, Quest Montessori Head of School
Mission Statement
At Fredericton Montessori Academy (FMA) our Mission is to create a happy nurturing environment within a Montessori program. We are dedicated to empowering children to reach their fullest potential, regardless of ability levels and learning styles. It is our vision to guide our children to become confident, creative, and compassionate life-long learners that become driven to contribute to their local and global communities.
Our goal is to maintain open communication between teachers, parents, students, and staff. We are committed to attending to each child's individual needs by providing a safe, secure and caring environment to foster a love of learning.
Fredericton Montessori Academy is an inclusive environment where we celebrate diversity. All religions, races and cultures are respected. We strive to include a variety of cultural experiences within our program. Our environment maintains a neutral perspective; however, religion and spirituality are discussed.
Philosophy and Method
Dr. Maria Montessori founded the Montessori method in Italy in the early 1900s and her scientific approach to education was shaped around the individual needs of the child. Her education was built upon three primary principles – observation, freedom of choice, and the prepared environment.
Maria Montessori believed "the hand is the chief teacher of the brain" and that children learn most effectively through touch. She developed beautiful sensorial materials like the golden math beads, sandpaper letters and wooden maps of the world. The teacher's job is to show the children how to use these materials and then leave them to learn independently. These materials help the child to understand what he/she is learning by associating an abstract concept with a concrete sensorial experience. In this manner, the Montessori child is learning and not just memorizing. The Montessori Method stresses that children learn and progress at their own pace so that fast learners are not held back, and slow learners are not frustrated by their inability to keep up.
Through her observations of how children learn to walk, speak or read, Montessori concluded that a young child's mind is like a sponge – she called it "the absorbent mind," and called the first six years of life, "the most important period of life; the time when intelligence, man's greatest tool, is being formed."
As a result, a Montessori classroom will expose children to challenging concepts much earlier than the public-school system does.
FMA History
Established in 2017, Fredericton Montessori Academy (formerly Riverside Montessori Elementary) is growing in both numbers and community respect. All of our teachers hold a Montessori diploma issued by the Toronto Montessori Institute (T.M.I.) or the North American Montessori Centre (NAMC).
Owner, Laura McDonald, has over a decade of public school experience teaching French Immersion. She holds not only her BEd, but a Masters in Guidance and a certificate in Lower Elementary Montessori training through NAMC.
Owner, Wanda Poniatowski, is T.M.I. trained in both Lower and Upper Elementary and has been teaching in a Montessori classroom for 14 years. Wanda has a Fine Art degree from the University of Guelph with a double minor in English and Music.