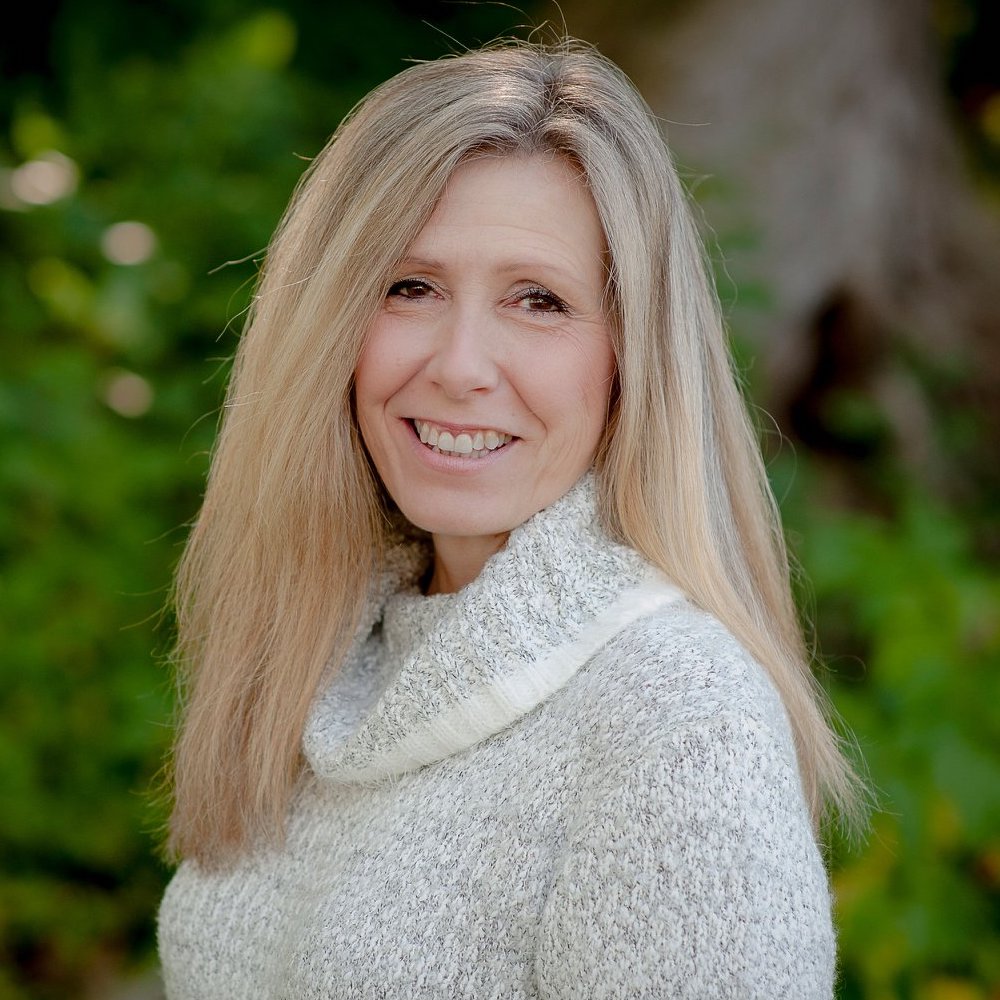 WANDA PONIATOWSKI
Owner & Upper Elementary Directress
Wanda Poniatowski was born in Halifax, England and was raised in Milan, Italy. At a young age, her family moved to Canada and settled in Guelph, Ontario. Wanda finished High school at John F. Ross Collegiate in Guelph, Ontario and completed a Bachelor of Arts degree at the University of Guelph, with a Fine Arts Major and a Minor in English and Music. The following year Wanda accepted a position within the Fine Art Department as a Printmaking Technician and continued working for the University for the next eight years.
In 1995 Wanda moved to Yellowknife, N.W.T. where she had an opportunity to start teaching in the public system. During her time in Yellowknife, Wanda worked with children in grades 3-8 and was involved with a program for special needs children. It was in Yellowknife that her oldest son Zach was born. After moving to Kelowna for a short while, Wanda and her family decided to relocate back to Ontario.
In 2003, her youngest son Nicholas was born. Wanda was, at this time, working as an assistant in the Lower Elementary class at the Guelph Montessori School (GMS). After seeing how well Zach was doing in a Montessori setting, Wanda decided to pursue her education at the Toronto Montessori Institute and received her diploma as a Montessori Lower and Upper Elementary Directress. Wanda returned to GMS where she accepted the position as the Lower Elementary Directress. She continued to work there for the following 13 years.
In the summer of 2017 Wanda and her family moved to Fredericton, New Brunswick. Wanting to open a school of her own, she found Riverside Montessori Elementary. Joining forces with the school as co-owner and teacher, she helped create what is now known as theFredericton Montessori Academy.