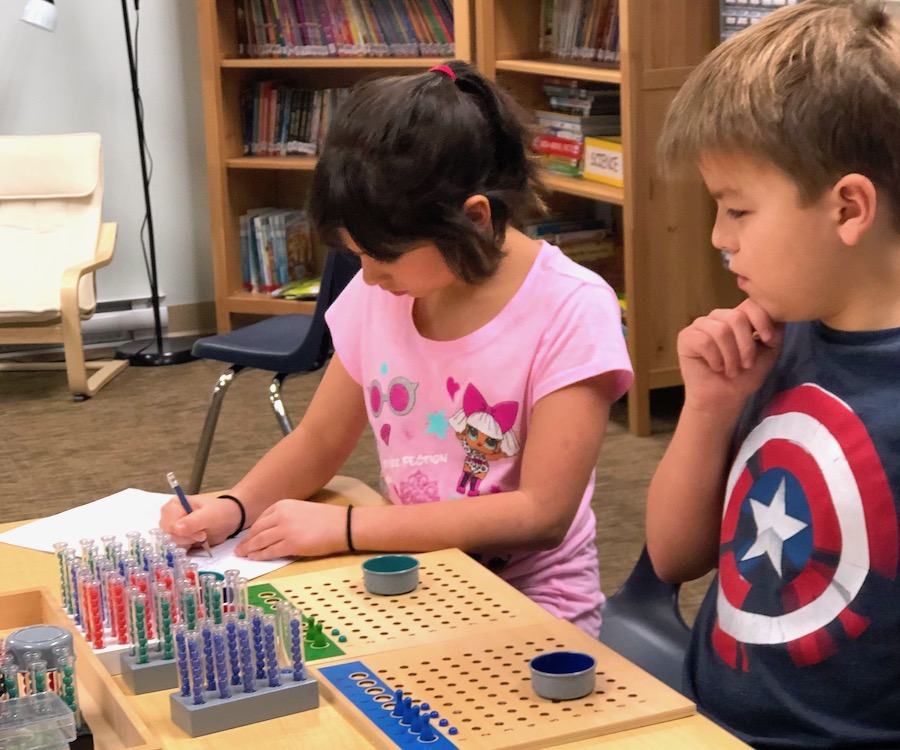 Fredericton Montessori Academy
Our mission at FMA is to create a happy nurturing environment within a Montessori program. We are dedicated to empowering children to reach their fullest potential, regardless of ability levels and learning styles. It is our vision to guide our children to become confident, creative and compassionate life-long learners that become driven to contribute to their local and global communities.
Our goal is to maintain an open communication between teachers, parents, students, and staff. We are committed to attend to each child's individual needs by providing a safe, secure and caring environment to foster a love of learning.
Fredericton Montessori Academy is an inclusive environment where we celebrate diversity. All religions, races and cultures are respected. We strive to include a variety of cultural experiences within our program. Our environment maintains a neutral perspective; however, religion and spirituality are discussed.
"Imagine a place where your child is always greeted warmly and made to feel welcome with a parent-communication experience that keeps you informed and confident that your child has fallen in love with learning."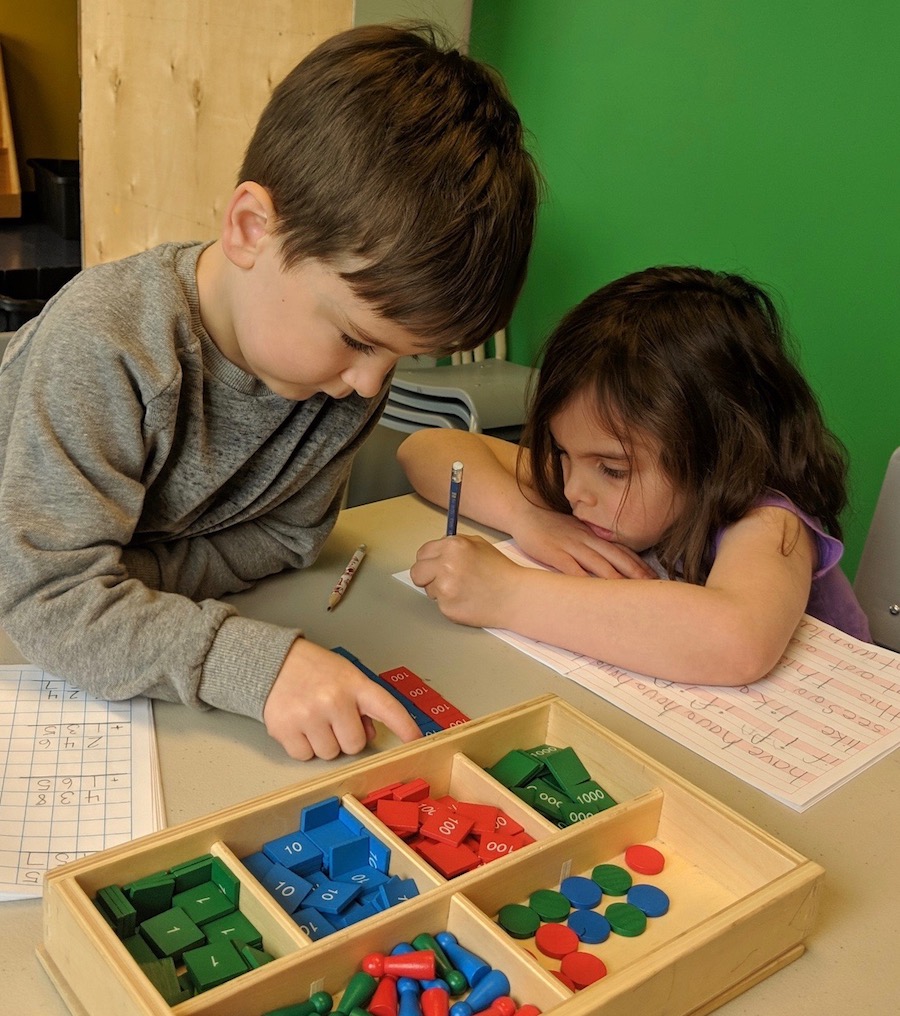 Philosophy and Method
Dr. Maria Montessori founded the Montessori method in Italy in the early 1900s and her scientific approach to education was shaped around the individual needs of the child. Her education was built upon three primary principles – observation, freedom of choice and the prepared environment.
Maria Montessori believed "the hand is the chief teacher of the brain" and that children learn most effectively through touch. She developed beautiful sensorial materials like the golden math beads, sandpaper letters and wooden maps of the world. The teacher's job is to show the children how to use these materials and then leave them to learn independently. These materials help the child to understand what he/she is learning by associating an abstract concept with a concrete sensorial experience. In this manner, the Montessori child is learning and not just memorizing. The Montessori Method stresses that children learn and progress at their own pace so that fast learners are not held back, and slow learners are not frustrated by their inability to keep up.
Through her observations of how children learn to walk, speak or read, Montessori concluded that a young child's mind is like a sponge – she called it "the absorbent mind," and called the first six years of life, "the most important period of life; the time when intelligence, man's greatest tool, is being formed." As a result, a Montessori classroom will expose children to challenging concepts much earlier than the public-school system does.

Fredericton Montessori Academy Programs
Casa Program (ages 4-5)
Children entering the classroom at age four are introduced to "Practical Life" exercises such as pouring, polishing and buttoning, which he/she may already be familiar with at home. They will immediately feel a sense of accomplishment and these tasks will help him/her develop concentration and motor coordination. These skills are necessary for more advanced exercises, along with increased independence and self-discipline. Individual use of different materials allows for a varied work pace that accommodates many levels of ability and eliminates competition. Children are encouraged to move around and work individually or in groups. Socialization is very important at this age and children develop the basics of co-operation and sharing. As the child's skills increase he/she are gradually introduced, through concrete experiences, to the areas of language, mathematics, culture, music and art. In keeping with the Montessori philosophy, each day the children can work in each area of the classroom, according to their individual needs.
Elementary Program (ages 6-12)
This program is a continuation of the basic philosophy and principles of Montessori. Co-operative social interaction among children of different ages creates feelings of friendship, respect for the rights of others and self-confidence. They are encouraged to achieve their full potential at a creative, imaginative level in all subject areas including mathematics, language, grammar, history, geography, French, physical education, and art. The Elementary Science Curriculum conveyed through visual charts, experiments, vocabulary and definition materials, weaves principles of physics, chemistry, the earth sciences, botany and zoology together. Our elementary curriculum satisfies the maximum standard set out by the province, as well as our own Montessori curriculum.
Hear it from our parents!
"This is an amazing school with wonderful teachers. Education is second to none but the practical life skills as well teaching respect and kindness is just an added bonus. My daughter has been in this program since kindergarten and I couldn't be happier with her progress. When you pick your child up from school and they want to stay nothing else needs to be said….. Wouldn't have my child anywhere else."

Stephanie C.
FMA Parent
"We switched our oldest child…and we couldn't be happier, but most importantly, HE is the happiest we've seen him in almost two years!!! The teachers and staff at this school have floored us with their level attention, care, devotion, accessibility, accommodation and LOVE for their students and their families. They treat him with the utmost respect, dignity and love. He is also encouraged to continuously strive to become a better version of himself in a peaceful, calm and safe environment."

Melanie V.
FMA Parent
Come see Our School for yourself! Fill out the form above to book a school tour or learn more!