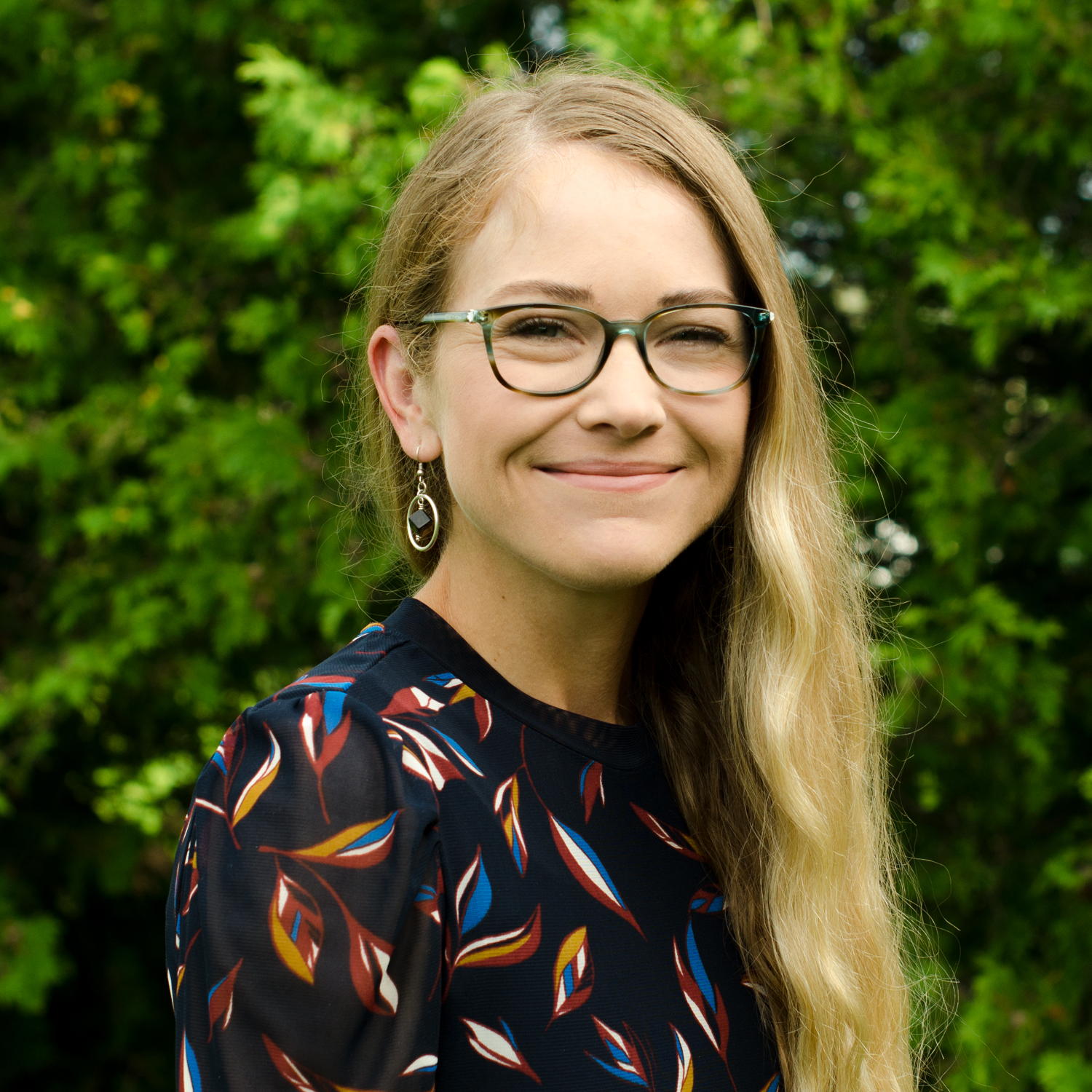 EMILY HAWKINS
Lower Elementary Assistant

Emily Hawkins grew up in Fredericton, NB and graduated from Fredericton High School. After her secondary school education, she completed a Bachelor's of Arts Degree, majoring in Psychology with a minor in Sociology from the University of New Brunswick (UNB). Emily also holds a Human Resource Management Certificate from UNB. After an inspired change of career direction, Emily pursued her Bachelor's in Education Degree from Saint Thomas University in 2019, where she first learned about and fell in love with the Montessori method. Her vast educational background allows her to implement valuable knowledge, skills, and tools into educating others.
Upon graduating from her first undergraduate degree and obtaining a certificate in Human Resource Management, Emily began a career as an Educational Assistant with experience at both Fredericton High School (grades 9-12) as well as Wulastukw Elementary (grades K-5). For Emily, working with students was truly a rewarding experience and she felt that her newfound passion for educating was her true calling. With three years as an EA under her belt, she enrolled in Saint Thomas University's Education Program and thereafter began her teaching career.

Emily has experience working as a teacher within the Anglophone West School District, as well as teaching at Wulastukw Elementary School, working with grades K-5. Emily is eager to embrace the Montessori Method and has dedicated herself to this journey by working toward her Lower Elementary training through MACTE accreditation.
Emily resides with her husband and their fur-babies Stevie Fitzy & Sloane.